Beckman Coulter Life Sciences è qui per voi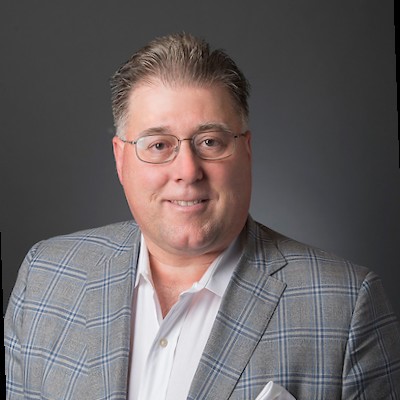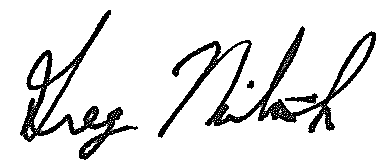 Greg Milosevich, President
Beckman Coulter Life Sciences
"Mentre la pandemia di SARS-CoV-2 continua, Beckman Coulter Life Sciences ritiene che sia assolutamente critico in nostro impegno per aiutare i nostri clienti a superare le sfide di questo difficile momento.
Siamo consapevoli che questi sono tempi difficili per tutti, e lavoreremo instancabilmente per farvi avere i prodotti di cui avete bisogno il più velocemente possibile.
Abbiamo potenziato la nostra forza vendite e specialisti applicativi con nuovi mezzi di comunicazione remota, in modo che possano continuare a sostenere i vostri progetti e i vostri studi, mantenendo al contempo la distanza sociale. Quando sono necessarie visite in loco, i nostri collaboratori saranno a vostra disposizione per sostenervi di persona, a condizione che ciò non violi le linee guida dell'Organizzazione Mondiale della Sanità, ministeriali e locali.
A coloro che sono in prima linea nella lotta contro questa pandemia - sia che stiate lavorando instancabilmente su un potenziale vaccino, o cercando di definire la risposta immunitaria COVID-19, o dando un contributo in decine di altri modi possibili - vogliamo che sappiate che siamo qui per voi."
Decontaminazione dello strumento
La nostra raccolta di istruzioni per l'uso degli strumenti (IFU) può guidarvi rapidamente sui passi necessari per la decontaminazione degli strumenti.
Il numero di pagina per le istruzioni di decontaminazione è elencato di seguito per modello strumentale:
Flow Cytometers & Cell Sorters
AQUIOS CL - IFU: B21896.AG - Chapter 10: Cleaning Procedures
Navios EX - IFU : B73085.AD (CE-IVD), B73084AC (US) - Chapter 11: Cleaning Procedures
DxFLEX - IFU: C44966.AA - Chapter 11: Cleaning Procedures
CytoFLEX Platform - IFU: B49006.AP - Chapter 11: Cleaning Procedures
MoFlo Astrios EQ Series - IFU: B22986.EB - Chapter 9: Daily Decontamination Procedure During Shutdown, Appendix A: Approved Cleaners and Disinfectants, Appendix F: Biosafety Cabinet Accessory, Decontamination of the Biosafety Cabinet and Instrument Upper Module
Gallios Flow Cytometer - IFU: B46171AB - Chapter 13: Cleaning Procedures
CyAn ADP, IFU: 0000050, Chapter 6: Cleaning and Maintenance, subsection How to Perform System Decontamination, Appendix A: Approved Cleaners and Disinfectants
Liquid Handlers
Biomek i-Series - IFU: B54473AB - Safety Notice > Instrument Safety Precautions > Chemical and Biological Safety (p. viii), Chapter 7: Preventative Maintenance
Echo 650-Series - User Guide, page 122
Echo 525 -User Guide, page 148
Echo 500-Series -User Guide, page 154
Biomek 4000 - Hardware Manual Approval Code: A99498AA, dated August 2012 - Section: 2-14

BeckmanConnect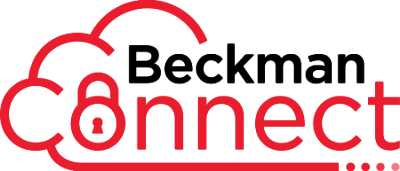 BeckmanConnect remote support software is a powerful diagnostic tool that helps maintain lab productivity with real-time insights and troubleshooting. Sessions are fully secured using encrypted technology, ensuring the highest security compliance to protect your critical data. Even when we are unable to come onsite, BeckmanConnect allows us to maintain reliable service and support when you need it.
Training:
Want to know how to build a basic transfer method with your Biomek? Or how to add custom optical filters to your CytoFLEX? Our on-demand trainings can answer these questions and get you up-to-speed on how to properly operate and maintain your instruments. Simply register your account to start.
CytoFLEX Online Customer Curriculum
AQUIOS Online Customer Curriculum
Helpful Links on Testing & COVID-19 Response
We've put together a list of resources from reputable organizations to help you navigate these uncertain times.
Centers For Disease Control and Prevention (CDC)
World Health Organization (WHO)
National Institutes of Health (NIH)
U.S. Food & Drug Administration (FDA)
Integrated DNA Technologies (IDT)