Avanti J-HC
Centrifuga refrigerata ad alto volume da pavimento per applicazioni di biotecnologi
Avanti J-HC, con un volume massimo di 9 l e una forza di centrifugazione massima di 17.100 xg, offre una soluzione ottimale a tutti coloro che lavorano in bioproduzione. È disponibile con diversi rotori, dal rotore ad angolo fisso (massimo 6 l) al rotore oscillante convenzionale (massimo 9 l), ai rotori speciali con adattatori per le sacche di sangue.
Il lettore di codici a barre, il sistema Harvest Liner e le interfacce remote permettono un utilizzo flessibile nel campo delle biotecnologie (ad es. GMP) In combinazione con i nostri rotori biocertificati, è ideale per la manipolazione dei materiali patogeni, ma anche per l'utilizzo in camera bianca.
L'innovativo sistema di vuoto della camera di centrifugazione, per la riduzione dell'attrito FRS di Avanti J-HC® consente di utilizzare il motore e il compressore con una maggiore economia di consumi rispetto a altre centrifughe della stessa categoria.
Technical Documents
Scegli un modello
| Tech Docs | Part Number | Product Name | Max Speed | Max g-Force | Maximum | BioSafe | List Price | Buy |
| --- | --- | --- | --- | --- | --- | --- | --- | --- |
| | | | 10,000 rpm | | to 17,100.00|x g | 1.00|9.00|L | No | - | |
| | | | 10,000 rpm | | to 17,100.00|x g | 1.00|9.00|L | No | - | |
| | | | 10,000 rpm | 17,100.00|x g | 1.00|9.00|L | No | - | |
Caratteristiche
I parametri essenziali
10.000 rpm max. (17.100 x g)
Capacità massima: 9.000 ml (rotore JS-5.0)
Emissione massima di calore <2 KW (6.900 BTU/ora)
Sistema di refrigerazione senza CFC o HFC per temperature comprese tra -10 e 40 °C
Tecnologia di funzionamento innovativa di grande efficienza energetica
Sistema di vuoto integrato per la riduzione dell'attrito FRS brevettato, per una migliore efficienza energetica
Risparmio energetico del 50% rispetto ad altre centrifughe della stessa categoria (2 KW, 6900 BTU/ora)
Motore con sistema di funzionamento a induzione SR brevettato (su licenza di Switched Reluctance Drives Limited, Royaume-Uni)
Queste prestazioni, tecnologicamente all'avanguardia, permettono di effettuare centrifugazioni rispettose dell'ambiente, e a basso consumo energetico, nella più totale sicurezza.
Concetto di "biosicurezza" per la massima sicurezza biologica
il concetto di "biosicurezza" si applica a tre livelli di sicurezza biologica : centrifuga - rotori - attrezzature di laboratorio
I rotori sono dotati di speciali sistemi di chiusura (ad es. coperchio a doppio bloccaggio)
Materiale di laboratorio speciale, progettato per la biosicurezza.
utilizzo di filtri HEPA integrati nelle centrifughe.
Grazie al concetto di "biosicurezza", Beckman Coulter può garantire all'utente la massima sicurezza per la manipolazione di sostanze pericolose al momento della centrifugazione. Secondo la normativa DIN EN 61010-2-020, tutti i prodotti muniti di etichetta "Biosicurezza" sono stati testati da un organismo esterno.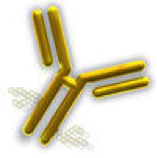 Applicazioni importanti di Avanti J-HC
Biotecnologia: separazione di batteri, lieviti, spore e cellule (comprese le cellule del sangue).
Banche del sangue: separazione dei componenti del sangue, plasma
Precipitati di proteine
Il nostro personale è a disposizione per tutte le richieste di informazioni concernenti le applicazioni speciali.

Tabella delle specifiche
| | |
| --- | --- |
| BioSafe | No |
| Acceleration | Maximum or Slow |
| Deceleration | Maximum, Slow, Timed (1-10 minutes from 500-0 rpm) or Off |
| Speed Control | |25.00|x <i>g</i>-force control sets speed to nearest ± 50 rpm |
| Timed Run | 1 min to 99 hrs, 59 mins (timed run); Total centrifuge effect (g-seconds) or Continuous hold |
| Max Capacity Volume Range | 1.00|9.00|L |
| | |
| --- | --- |
| Temperature Range(s) | 10°C - 40°C in 1 degree increments |
Technical Documents